Seed production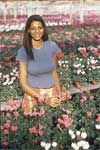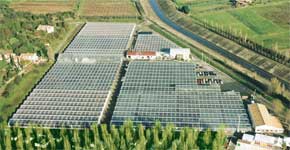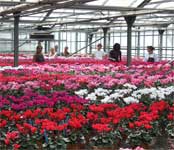 Our company has chosen to keep all its production in Fréjus, a traditional agricultural and vegetable production area. The production team members have developed a unique and particular know-how.
Supplemented by frequent training courses, expertise in cyclamen seed production is at the heart of the profession.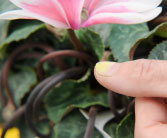 Pollinisation of cyclamen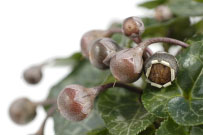 Fruit in development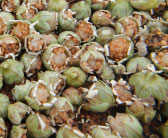 Open pod
Pollination and harvesting
This requires a thorough job, totally performed by hand. At the intersection of science, crafts and nature, the precise movements of the workers are the same as bees at work.
The harvesting of seeds takes place form March to June.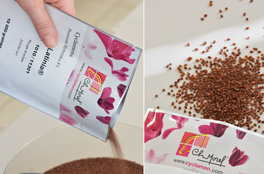 Storage and packaging of seeds
After the harvest, our laboratory team takes over from the production team at this stage. Bulk and retail packaging are available for customers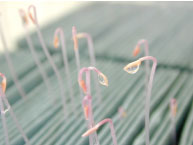 presentation-graines-leg4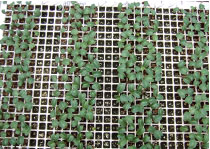 presentation-graines-leg5
Germination tests
The germination of each variety is checked 3 times:
we perform a triple check each season: independent laboratory, Morel laboratory, greenhouse tests in actual growing conditions.
Systematic checks are repeated annually according to the international standards ISTA in force in the profession. ISTA Standards:http://www.seedtest.org/en/home.html
The results are available to our clients.
The 6 series
179 varieties put on the market since 1989!
An unrivalled creativity for the great satisfaction of cyclamen lovers.

Smartiz®
14 references
Smart & Easy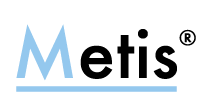 Metis®
43 references
The miniature cyclamen, excellent in both greenhouse and garden.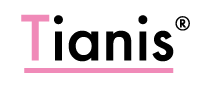 Tianis®
22 references
The midi cyclamen for garden, balcony and terrace.

Midi+®
10 references
The ideal cyclamen for highly visible beddings.

Latinia®
30 references
The COMPACT cyclamen with LARGE flowers.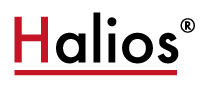 Halios®
77 references
The largest choice among the standard cyclamen types with large flowers.
Morel, creator of innovations!
The first FANTASIA® F1 came on the market in 2005, with a brand new flower shape, original two-tone contrasts. These Fantasia® varieties bring diversity and invigoration to the supply.