History - Morel is celebrating its 100th anniversary
The MOREL DIFFUSION company

Thanks to active research and transmission of its genetic heritage and expertise, Morel has been able to develop both standard F1 hybrids and remarkable innovations.

Almost 300 (catalogue + non-catalogue) varieties are sold each year including Victoria and Fantasia®, and more recently Indiaka® and Metalis®, and have made a name for Morel in 70 countries.
TV program - France 5 Broadcast
"Silence ça pousse" (FR) 2011/01

New greenhouses under construction!
Designed to host visitors during commercial trials and increase production areas for experimental research lines, these new greenhouses will open during the autumn 2019.
Research is intensifying
The R&D department has grown over the last 10 years and today features two breeders and a support team.
Following in the footsteps of Guy Morel, Céline Pesteil and Violaine Vanpouille work hard to respond to the requirements of a demanding market in terms of quality and diversity of the offering. Future opportunities have led them to considerably increase the quantity of experimental hybrids and adapt their breeding strategies.
Morel on social media
The Cyclamen are now present on Facebook and Instagram. Join "Cyclamen Morel" followers from all over the world! You can also find all the latest news, international information, advice and inspiring pictures on our Youtube channel…
Morel Cyclamen receives the "Fleurs de France" label
After receiving the MPS certification for our F1 hybrid seed production, international certification of the environmentally friendly companies, Morel Cyclamen gets this year the «Fleurs de France» quality label. It certifies the French origin of the plant material produced and sold. To have complete control over quality, Morel has chosen to be highly selective with "100% Made in France" and "100% Fréjus-based" research into new varieties, and production and harvesting of seeds.

THE CYCLA
MEN'S STORY

- Rooted in the family SINCE 1919…

In 1919, Pierre Morel owned a nursery in Châtillon-sur-Chalaronne where he grew cyclamen, primroses and vegetable seedlings. At the time, cyclamen needed 18 months to grow from a seed to a flowering plant! Today, thanks to improved varieties and growing techniques, this period has been reduced to 6 - 8 months. In the 1930s, Pierre Morel's nursery won awards at flower shows in Lyon, and his son Charles became fascinated with improving colours. This attention to detail, and the importance and intensity of colour, is still a distinctive trait of the Morel breeding today.

When he set up his own company in Golfe-Juan, Charles Morel was already an internationally-recognised plant breeder in the 1960s. He sold the diploid type "with large flowers", the tetraploid type "with giant flowers" and the type with "Colossal flowers", whose reds became the most popular colours in the collection. This selection, created in the south of France, was unique for its resistance to heat, one of the characteristics specific to the Morel varieties that can still be found today.

In 1975, Charles Morel handed the company and all its genetic potential over to his sons. Six then four of them – Jean-Charles, Guy, Paul-Henri and Olivier – continued the adventure, each one drawing on their respective talents: finance, breeding, production and marketing. Thanks to their shared ambition and the hard work of their teams, the company has grown considerably and enjoys international renown.
The 6 series
179 varieties put on the market since 1989!
An unrivalled creativity for the great satisfaction of cyclamen lovers.

Smartiz®
14 references
Smart & Easy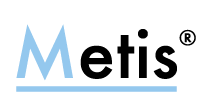 Metis®
43 references
The miniature cyclamen, excellent in both greenhouse and garden.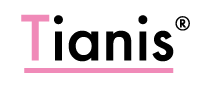 Tianis®
22 references
The midi cyclamen for garden, balcony and terrace.

Midi+®
10 references
The ideal cyclamen for highly visible beddings.

Latinia®
30 references
The COMPACT cyclamen with LARGE flowers.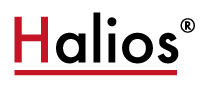 Halios®
77 references
The largest choice among the standard cyclamen types with large flowers.