Control of the sowing and young plant production techniques
Sowing process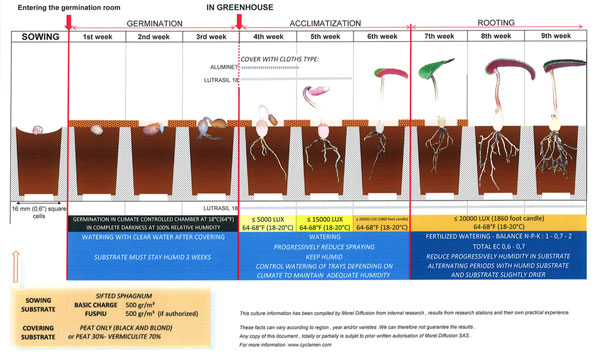 Young plants
The experience of the MOREL company gained over several years of production, allows us to support our clients, growers and young plant producers, by adapting to their production equipment.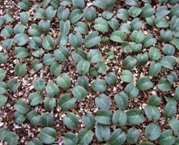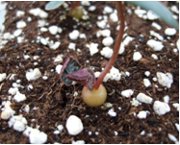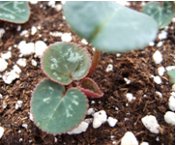 Example of the development of a young plant: Week 9 / 11 / 13 / 14
Technical and commercial follow-up
Our technical support is carried out in partnership with clients, and proposes solutions suitable for each climate zone.
Our team at your service




Joan VERGES
Guy SCHERTZER
Paul-Henri MOREL
Olivier MOREL
Our website: a unique tool containing 400 pages of technical factsheets (cultivation, fertilisation, diseases, etc.) in the "Professional Area" part. Unique tool The "professional area" includes 400 pages of technical information ( culture, feeding, diseases…).
The 6 series
179 varieties put on the market since 1989!
An unrivalled creativity for the great satisfaction of cyclamen lovers.

Smartiz®
14 references
Smart & Easy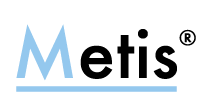 Metis®
43 references
The miniature cyclamen, excellent in both greenhouse and garden.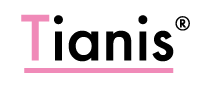 Tianis®
22 references
The midi cyclamen for garden, balcony and terrace.

Midi+®
10 references
The ideal cyclamen for highly visible beddings.

Latinia®
30 references
The COMPACT cyclamen with LARGE flowers.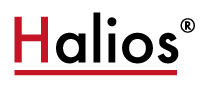 Halios®
77 references
The largest choice among the standard cyclamen types with large flowers.
Morel, creator of innovations!
The first FANTASIA® F1 came on the market in 2005, with a brand new flower shape, original two-tone contrasts. These Fantasia® varieties bring diversity and invigoration to the supply.