Flower of love, Flower of art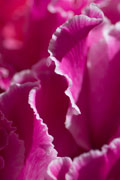 In the language of love, giving someone a cyclamen expresses sincere feelings
It is a plant of lasting feelings and sincere affection. Thanks to its tuber, which allows it to withstand difficult conditions, the cyclamen is the flower of deep love. In the language of flowers, giving someone a cyclamen expresses love and sincere tenderness.
With the stems from its flowers which bend elegantly to lead the fruit toward the ground during its setting (this is the formation of the fruit), the cyclamen symbolised maternal love for our ancestors. Furthermore its name was feminine in French long before the change in gender due to an error by a secretary to Louis XIV. And this plant was most often given to children and young girls.
Later, the cyclamen was affirmed as a symbol of sincerity and lasting feelings. "Your beauty makes me perplexed and I despair", goes the song. Or even, "I love what is rare and difficult to obtain".
consommateur-connaitre-histoires-fleur-p3-bis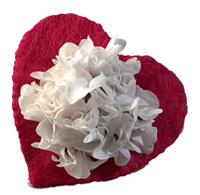 Rich stories about cyclamen
Did you know that the cyclamen was, with the columbine, one of the flowers of choice for Leonardo Da Vinci at the beginning of the 16th century, and he covered the margins of his manuscripts with it.
The 17th century Flemish painters scattered cyclamens on the meadows where Jesus had just picked some flowers under the watchful eye of the angels.
Louis XIV received them in bunches, along with many other flowers, to flower the lounges of Versailles.
Jean-Jacques Rousseau spoke in his Promenades of the wild cyclamens he discovered in the Alps.
After obscurity in the 18th century, the cyclamen came back in fashion in the 19th century, when gardeners cultivated it in Grenelle, near Paris.
Emile Gallé and the artists of the Nancy School made it one of their models for their prints and paintings
Its popularity was exported as far as Japan, together with roses and carnations, which symbolise the era of western modernity for this Far Eastern country.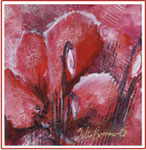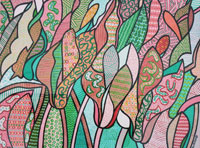 And Robert Desnos sung about it too: "The cyclamen of Clamecy,
Who regrets Savoy so much,
Proclaim here, proclaim there,
At the top of his voice.
But he is on the right track,
The cyclamen will return to Savoy.