Journey through history.
Originating from the Middle East, the Cyclamen persicum naturally grows in countries such as Palestine, Syria, Israel, Greece, Turkey, Tunisia or even Mediterranean islands: Rhodes, Cyprus and Sicily. But not in Iran, ancient Persia, as its botanical name would suggest! It was introduced in Europe at the end 16th century, beginning of the 17th, passing first through France... or was it Great Britain? There are different opinions…
Somewhat neglected in the following century, the cyclamen became fashionable again in France in the 1900s. But since 1860, the first variants of the botanical or "wild" cyclamen appeared in England, then in Germany, with much bigger flowers and with varying colour shades. They are the ancestors of our current varieties. Today, new cultivation methods and new varieties such as the F1 hybrid varieties offer longer-lasting, hardier and more regular flowering and a wide range of colours.
Cyclamen, from the Greek kuklos
Its name, which for once is identical in Latin and English, is transcribed from the Greek word kuklaminos, derived from kuklos, meaning "circle": it refers to the round and flattened shape of its tuber. We can also see an allusion here to the nicely curved shape that the floral peduncles take.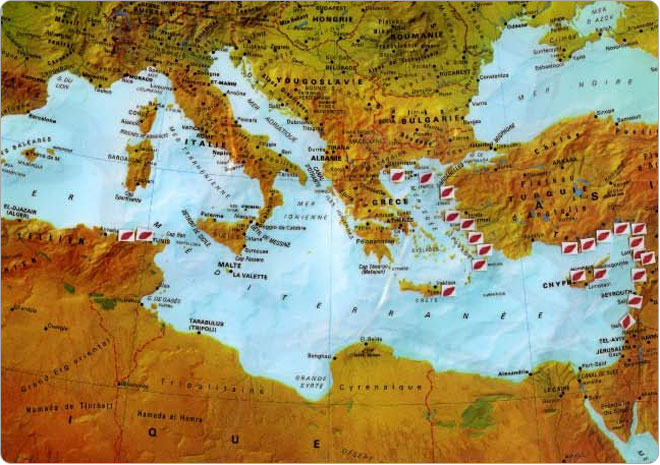 Geographical origins of Cyclamen Persicum
Did you know?
In antiquity, the cyclamen was recognised for its therapeutic virtues, due to the presence of cyclamine, a bitter substance with purgative powers. It is a basic remedy in homoeopathy for depression, hidden sorrows, or when one is turned in on oneself....li
Its bitter roots enjoyed by pigs from in our countryside once earned the European cyclamen the nickname of 'pig bread'!